School Support Structures
In St Paul's we are deeply mindful of the welfare of all of our students and pastoral care is a vital element of service provision. All members of the teaching, administration/ancillary staffs and school management exercise a caring role towards our students. Staff members build warm, respectful relationships with students while also ensuring appropriate boundaries are established and maintained.
Our student support structure operates to scaffold our new 1st Yr students when they first arrive into St Paul's, to support students as they continue their journey through Junior Cycle, to guide students in their transition into Senior Cycle and finally to prepare students to assume their place in society; whatever path they eventually decide to follow.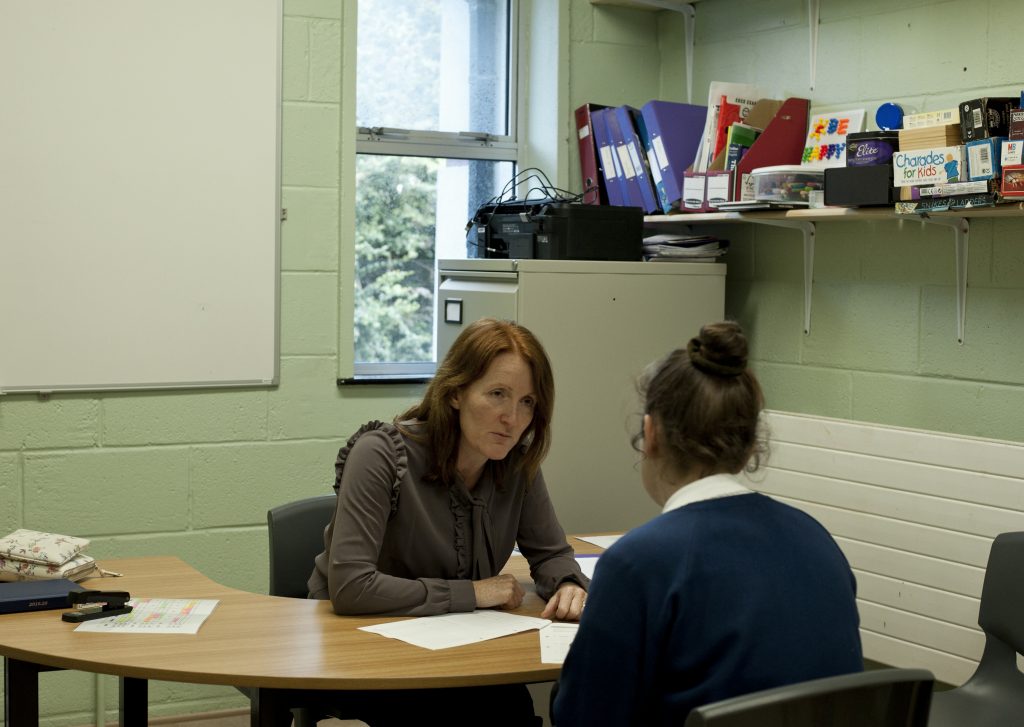 Our student support structure includes all of the following personnel:
Class Teachers
Every teacher in the school has a responsibility to care for, support and encourage their students. They are committed to professional development and put in their best effort to provide a positive teaching and learning experience in their subject areas.
Class Tutor
Each class group has a tutor. The tutor will be one of their class teachers, who they will meet on a regular basis each week. They take a special interest in the progress and welfare of the students in their group. They offer support and guidance to students and encourage them to participate fully in school life whilst also acting as an additional communication link within the school system.
Year Head
Each year group is assigned a Year Head who oversees the welfare of the year group on behalf of the school community. They act as intermediaries between Tutors/Class Teachers and School Management. Year Heads are a fundamental part of the structure which ensures caring for all students in the year group so that every student's educational experience is a positive one.
Guidance Counsellor
The Guidance Counsellor in St Paul's is there to listen and support our students and their families as best we can. Each class in 1st year get the opportunity to complete a study skills module with the Guidance Counsellor which covers topics such as organisation, study and time management. In Senior Cycle, students have one Career Guidance class each week which helps with subject choice, psychological testing, career investigation, completing applications for the Central Applications Office (CAO) and the UK's Universities and Colleges Admission System (UCAS) and study skills.
School Management
The Principal and Deputy Principal at St Paul's work hard to ensure a full and balanced development of all students in the school. They are fully committed to providing a safe, caring and inclusive learning environment. They are always available to provide support to students and parents when concerns/challenges arise.
Other important supports:
Special Educational Needs (SEN) Dept
St Paul's SEN Dept provides a full and varied set of supports for students that assists them in reaching their full potential. They provide many key services within the school such as individual student assessments, reasonable accommodations applications to the DES on student's behalf and allocation of resource and learning support to those most in need of extra support for their learning. Students for whom English is not their first language are also given support in the development of language skills.
Student Council
The Student Council consists of a representative body elected from, and by, the general cohort of students in the school. Each tutor group elects a class representative to the Council. The Student Council gives students an opportunity to voice their opinions and to play an active role in policy-making and enhancing student life in the school. A member of staff liaises with the Student Council and through the Council links are formed between school management, staff and parents for the benefit of the school and its students.