Equestrian
A number of students partake in Equestrian events throughout the year, representing St Paul's locally and nationally.
At each show, students have the opportunity to compete at Novice/Open level, in individual and team competitions.
In the past number of years, St Paul's has been very successful in this discipline.
Requirements for participation:
• Each competitor must have their own horse (Passports necessary).
• Own transport to/from the venue for both horse and rider must be arranged.
• A parent/guardian must be present at the venue for each student.
• Riders must be correctly attired and a fastened CE certified helmet is compulsory once mounted.
• Each competitor must have paid their subscription to the 'Secondary School Pupil Personal Accident Policy'.
• To compete in competitions students must be a member of Equestrian Interschools Ireland at a cost of €20. In order to do so, log on to www.itsplainsailing.com/club/eii and follow the instructions.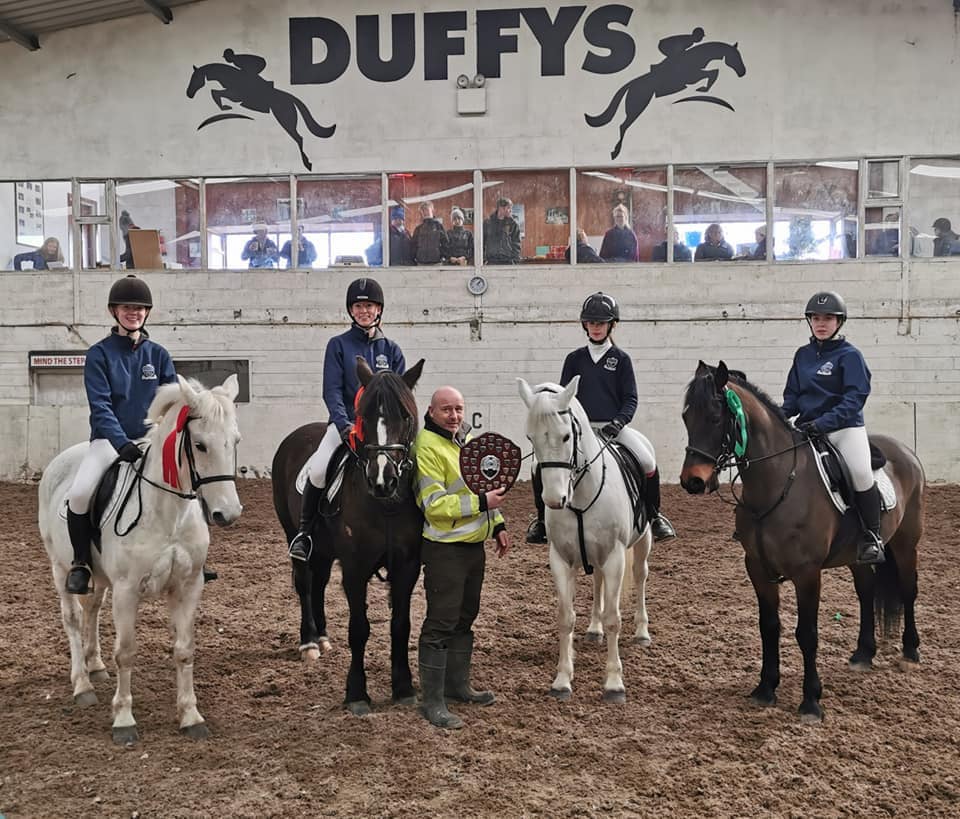 1st place, Novice Teams – Salerno Secondary School Show, March 2020
Click on image below to enlarge and view.